Plank Gratings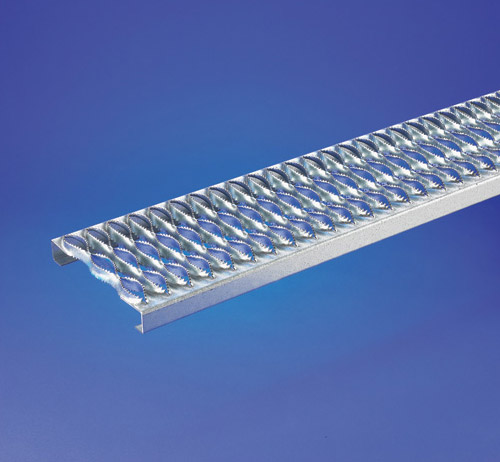 Request A Free Quote
Argus Steel is an authorized distributor of Grip Strut®, Perf-O Grip®, and Traction Tread™ safety gratings for environments where mud, ice, snow, grease, oil, detergents, and chemicals create hazardous walking and working situations.
Grip Strut® is lightweight and features a non-skid surface, which is self-cleaning and maintenance-free. Planks are constructed in one piece and feature a serrated surface with formed side channels. With a high load capacity and long life, this safety flooring suits all types of manufacturing environments and can be easily installed and removed.
Perf-O Grip™ Gratings feature a surface of large de-bossed holes and perforated buttons that provide maximum slip resistance regardless of conditions or direction. The surface of Perf-O Grip™ is designed not only to increase safety, but also to cushion footfalls to decrease worker fatigue.
Traction Tread™ stair treads prevent slips and falls on stairs located where adverse conditions may create safety hazards for workers and pedestrians. The manufacturing of these unique safety grates makes them easy to install, with welded end carrier plates and pre-punched holes speeding up the process. The nosing is customizable, which enables Traction Tread™ to work for any size stair riser.